We are Passionate About adoption of Real Time Payments
Who we are:
A UK-based IT consultancy and software engineering company, led by entrepreneurs and finance professionals with 15-years' experience in payments, clearing and settlement systems plus over 10-years working in the real time payments environment.
Our vision:
The advancement of a global real-time payments eco-system, driven by key principles of innovation, education, collaboration and agility.
Our mission:
To simplify, expedite and expand the adoption of real-time payments in the US and globally.
Bhuma began from a position of customer-led development. As experienced fintech professionals, we've walked in your shoes, faced the same every-day challenges you face and truly understand the priorities your business needs to bring to fruition.
Increased agility, digitalisation, innovation, an enhanced customer experience, business growth – undoubtedly these are the kind of goals that are high on your agenda and that's why Bhuma's services have been designed to address them all.
By collaborating with Bhuma, you benefit from the company's policy of always pursuing and delivering coherent, scalable, resilient and frankly ground-breaking IT solutions. Alongside this, you'll find our pragmatic and collaborative style of working is one that's focused on long-term relationships and a consultative (not a hard-sell) approach, while also profiting from our commitment to maintaining industry-competitive rates.
Our team may be small in number but the breadth of our experience is vast, meaning Bhuma can provide elegant solutions for business challenges such as agile product management, business analysis, enterprise and solution architecture, data architecture, automated testing, service migration, the development of high-volume transaction processing systems and more.
While working with new businesses and innovative technologies or processes is what gets us excited, at Bhuma, we're just as keen to invest our energies into people. Because of this, our team offer clients several key commitments around professionalism, reliability, dedication and delivery (on time, every time).
We believe this is what genuinely puts us ahead of the competition. Our aim is to help your business do the same.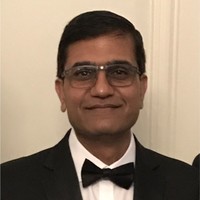 Rajeeva Tiwari
Founder
As the Founder and Director of Bhuma IT Consultancy, Rajeeva Tiwari is rapidly evolving the company from its foundations in software development to one of the most innovative new players in the world of real-time financial transactions.
Before establishing Bhuma in 2017, Rajeeva built up over 20 years' experience in the domains of real-time payments processing, pre-paid cards and financial crime. Working with companies like Vocalink, FCA, Lloyds Banking Group, Cognizant and Perot Systems, over the course of this reputable career, Rajeeva was instrumental in delivering Faster payments, BACS and TCH's real-time payment system.
Rajeeva holds a BE degree in computer technology and completed an Executive Education programme at the London Business School.
Going forward, Rajeeva is planning to steer the company through an exciting period of growth and is interested in pursuing further opportunities for collaborative innovation.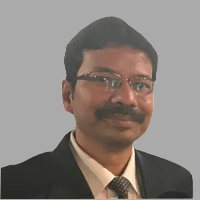 Kapil Mohan
Principal Consultant
Kapil has more than 20 years of experience in architecting, designing and developing enterprise solutions.
Prior to joining Bhuma IT Consultancy, Kapil was a Senior Computer Scientist at Adobe Systems, where he worked in the Digital Marketing and Server Technologies groups. He worked extensively on the Big Data ecosystem, Cloud Computing, Content Management Systems and REST APIs. He is now working on distributed ledger technologies.
Kapil holds a Master's degree in Computer Science & Engineering from IIT Kanpur.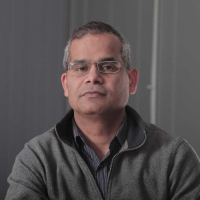 Dinesh Singh
Consultant
Dinesh has over 20 years of progressive experience in Development, Business Analysis and Testing of technology solutions with the majority of them being in multi million pounds UK payments projects.
Having worked with Mastercard (previously VocaLink), Lloyds Banking Group and Perot Systems, he has extensive experience in financial services and is a SME in Payments Services such as BACS, Faster Payments (FPS), CHAPS, SEPA, Cash ISA Transfer, Current Account Switch service and Image Clearing System for cheques.
His specialities include – Core Payments, Test Management, Business Test Lead, Agile Test Strategy, Agile Test Automation, Continuous Delivery Pipeline.
Dinesh holds a Bachelor of Technology degree in Electrical Engineering from IIT(BHU) Varanasi, India.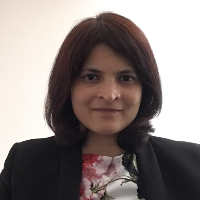 Jyoti Shetty
Consultant
Jyoti has over 20 years experience in Development, Analysis and Quality Assurance, leading teams to deliver high quality products.
She has worked in a wide range of financial services projects in organisations like Rothschild, Lloyds of London, Sporting Index, Paypoint, Vocalink.
Jyoti holds an engineering degree in computer science from University of Mumbai, India.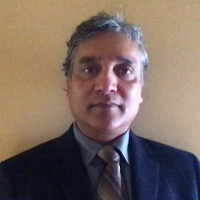 Sanjeev Singh
Lead US Operations
Sanjeev is an Agile evangelist with a drive for delivering quality via simple & easy software solutions.
For 20 plus years in financial services, he has nurtured himself by modelling lean, sustainable, and automated practice in the testing and delivery process. A snippet from the past, lead mobile payment testing team at JPMorgan Chase and DevOps transformation of business API testing team at Barclays.
Sanjeev holds a bachelor's degree from University of Delhi (India), Masters of Computer Applications from VJTI, University of Mumbai (India), and an MBA from Delaware State University (USA).
When not thinking of his passion, he enjoys binge-watching some smart writing, maintaining x miles per week and make cooking interesting for his two kiddos and his dear wife. And how can he forget about traveling!
Bhuma IT Consultancy Ltd.
11 Cundy Road
London, E16 3DJ
England  
Bhuma IT Consultancy LLC
8 The Green
STE B
Dover, DE 19901
U.S.A